Let's take a little break from Downtown Fresno and jump all the way up to the far reaches of Clovis, or more specifically, Shepherd and Sunnyside. Clovis has built a new park and trailhead for the "Dry Creek Trail" that runs south and eventually connects with the Old Town Trail. In the future, the trail will continue north, and presumably link to the partially built trail to the west (Enterprise).
The trailhead includes some nifty new features, such as a bike repair station, a water fountain with a water bottle feature, some interesting art, maps, and more.
For some history, way back in
July 2013
, this project was announced, and I last looked at this project in
August
, when work had barely begun.
Let's take a look. 
The map below shows the plot of land used...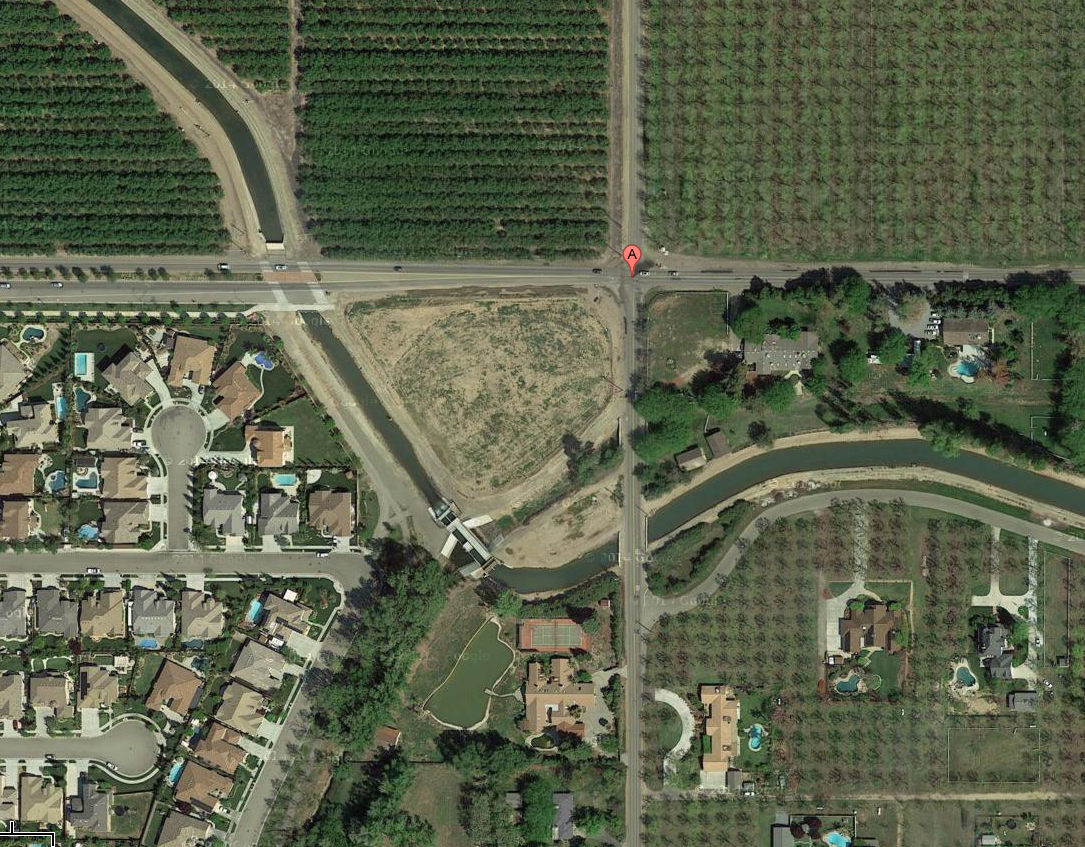 And this map shows the existing (as of now) Dry Creek Trail in red, and the Enterprise Trail in yellow. Dots mean future plans. How far in the future is anyone's guess.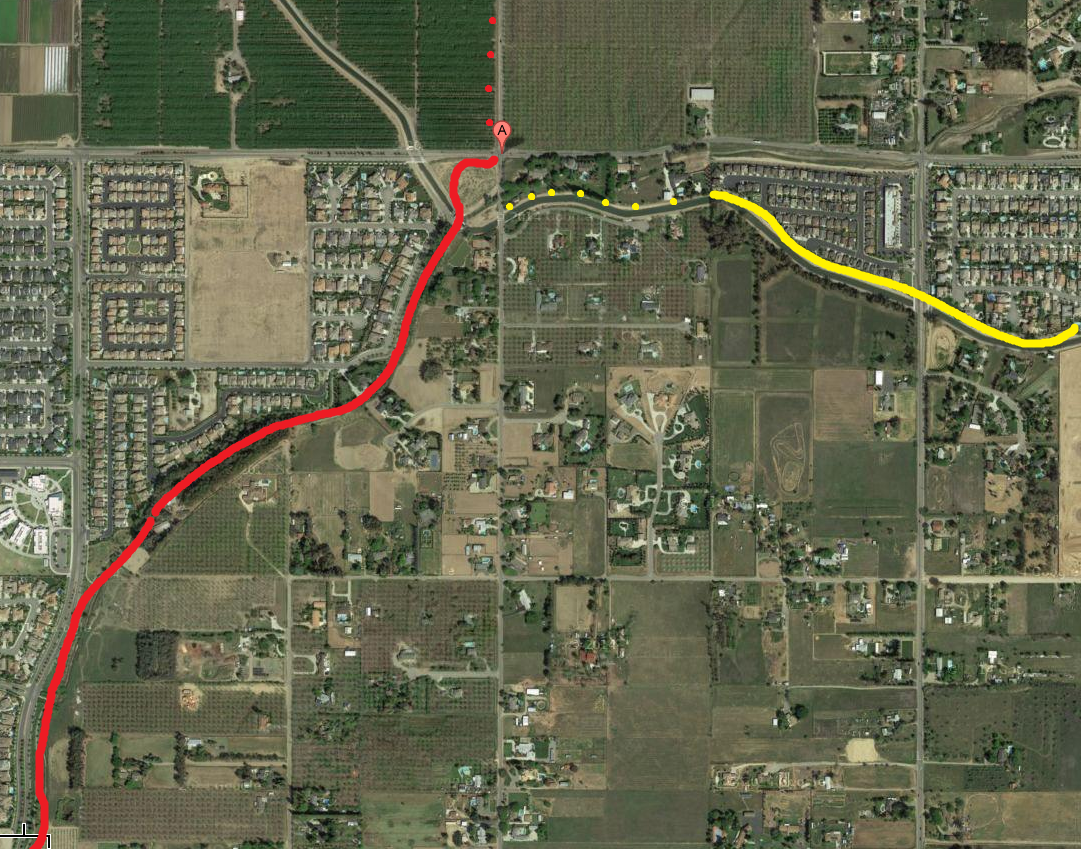 Clovis sees their trail network as a recreational, rather than commuter asset. As such, one of the goals of the trailhead was to provide ample parking so people can load up their bikes on their SUV, drive here, park, and use the trails. Presumably, those who prefer to bike on mountain roads can also park here. Why street parking isn't an option, I don't understand.
As such, we start our tour in the parking lot. Looking north towards the orchards (and Clovis development border) and the new welcoming sign.
The parking lot is not the most exciting part, so let's look at the park...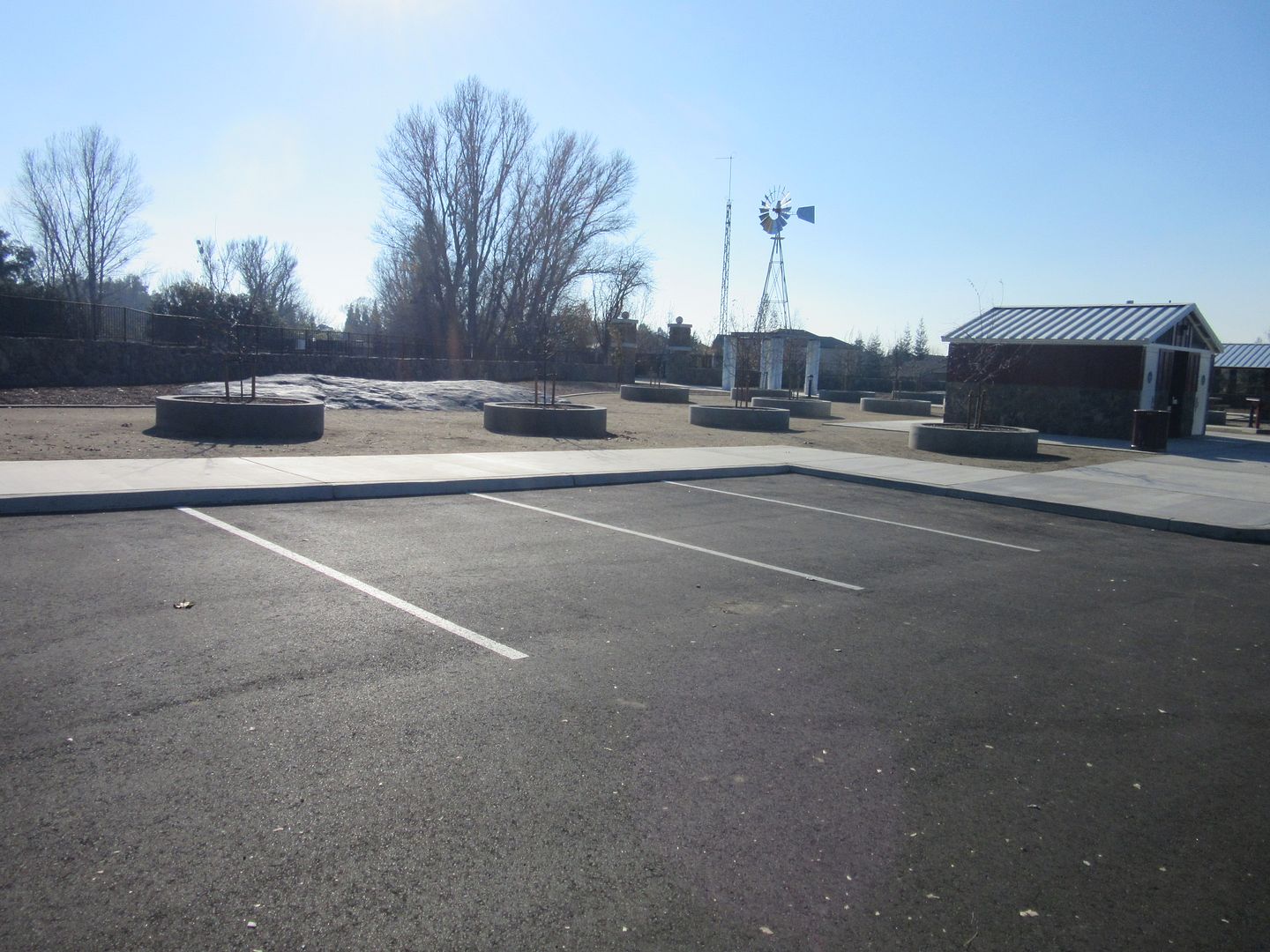 At first glance, it looks....really damn weird. Almost like a moon scape. I understand with the drought, grass was not an option, but it still looks odd.
In we go.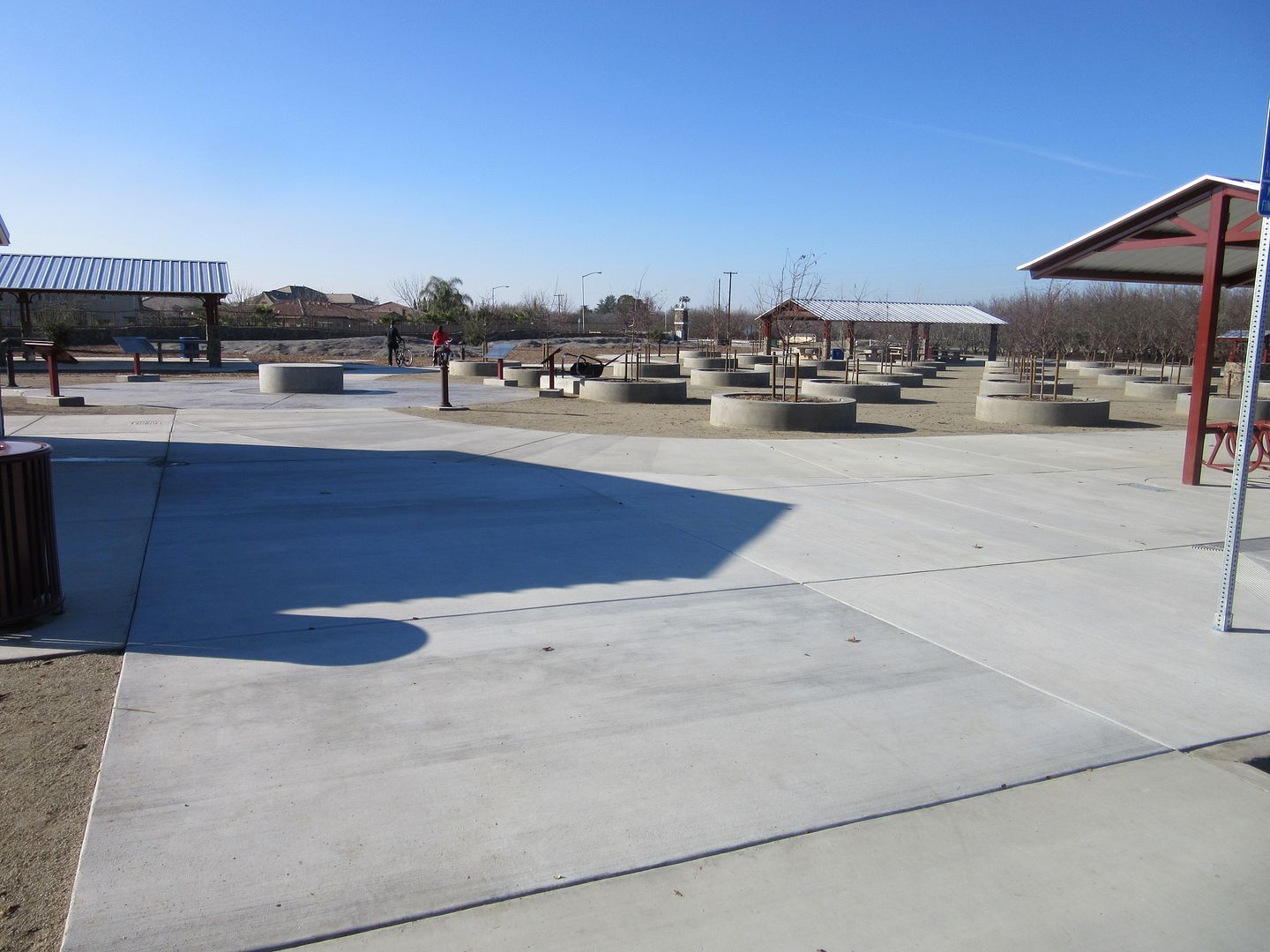 Restrooms are included, which is good. Clovis does a good job at providing public restrooms in every park.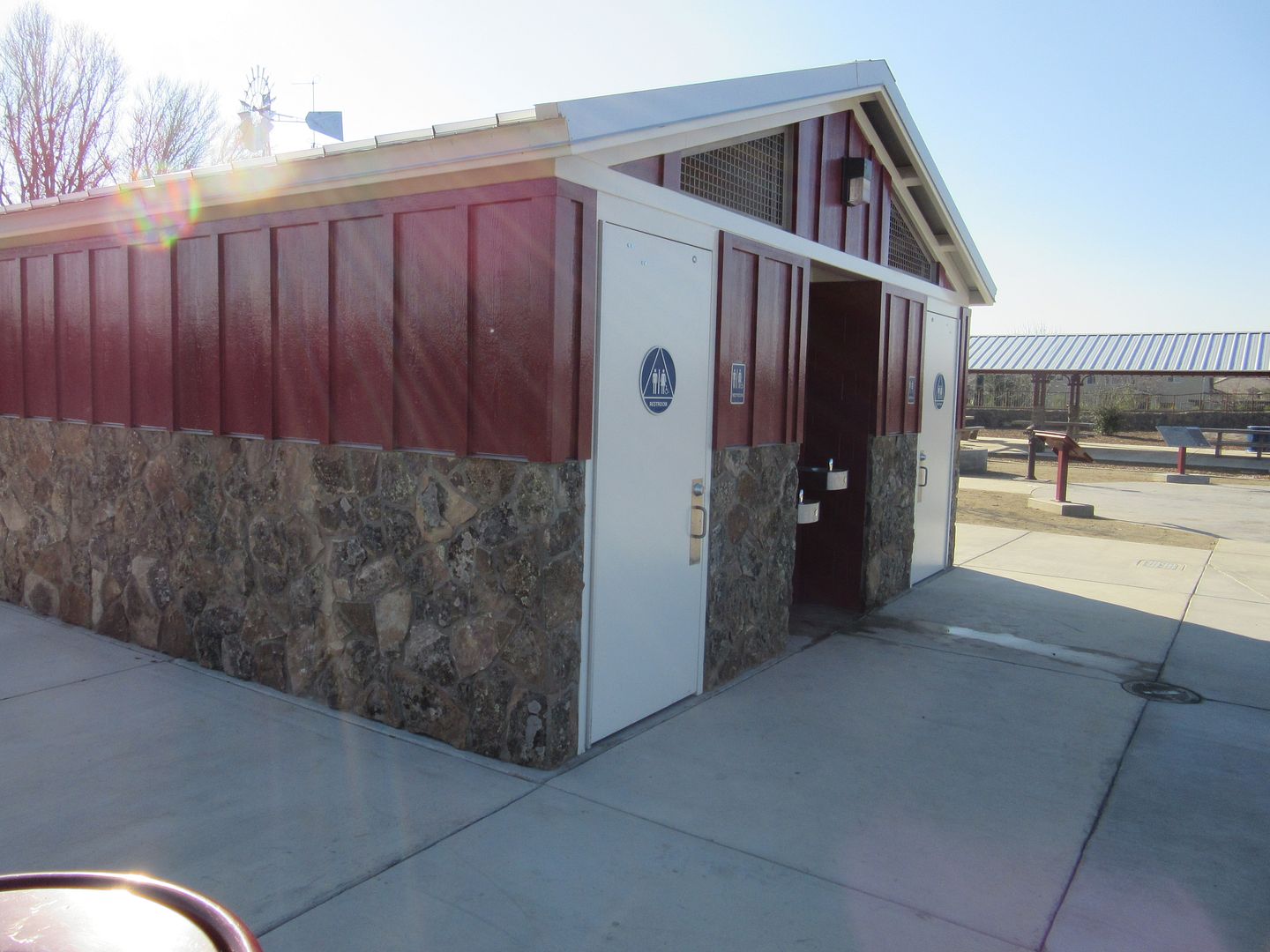 Standard park stuff here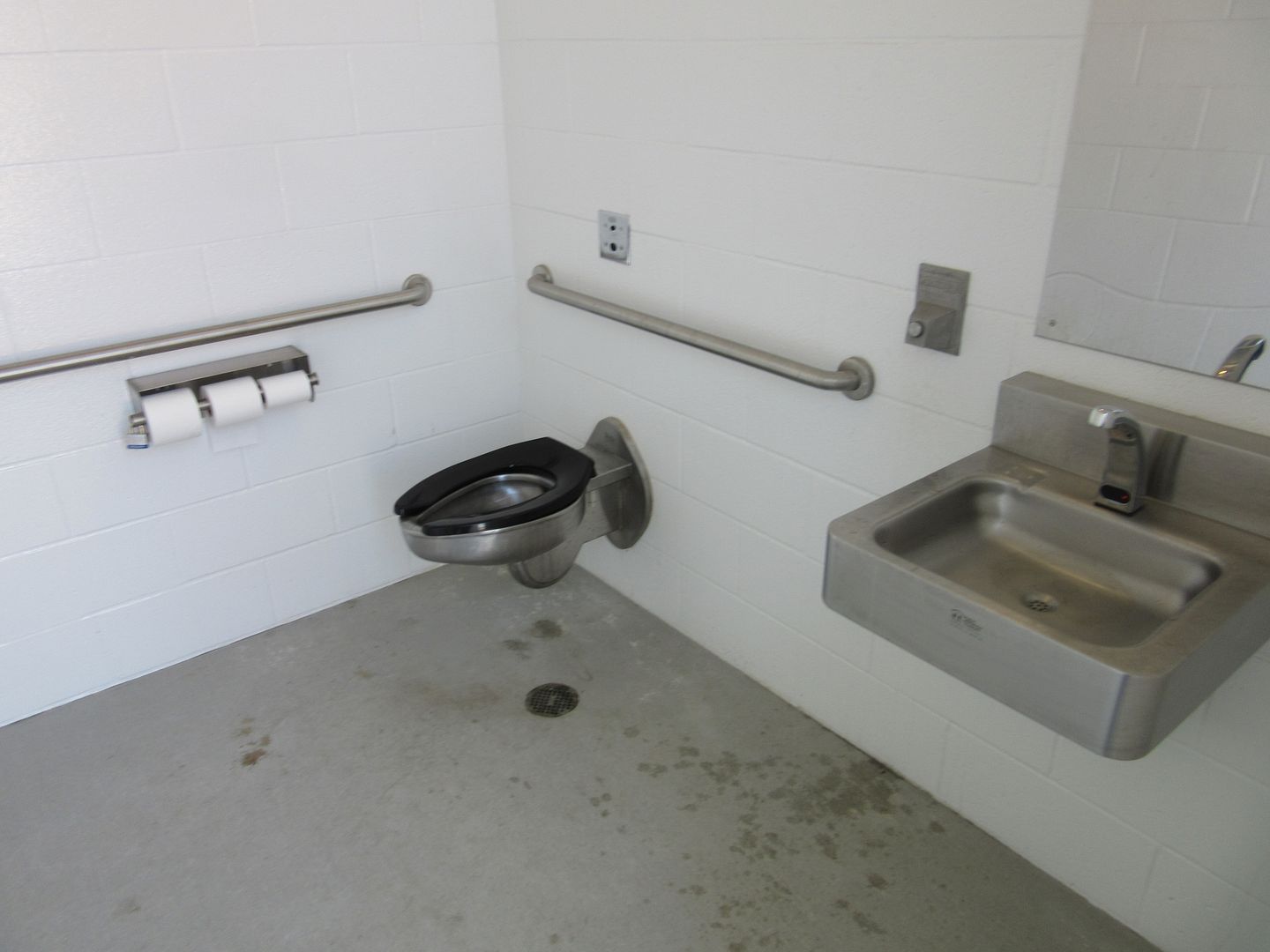 There's also some interesting signage, aimed strictly at the "weekend warrior" bike types. It has maps of recommended riding loops, including elevation gain. I didn't check the QR code, but I'd assume it links to an interactive map? These routes are on country roads.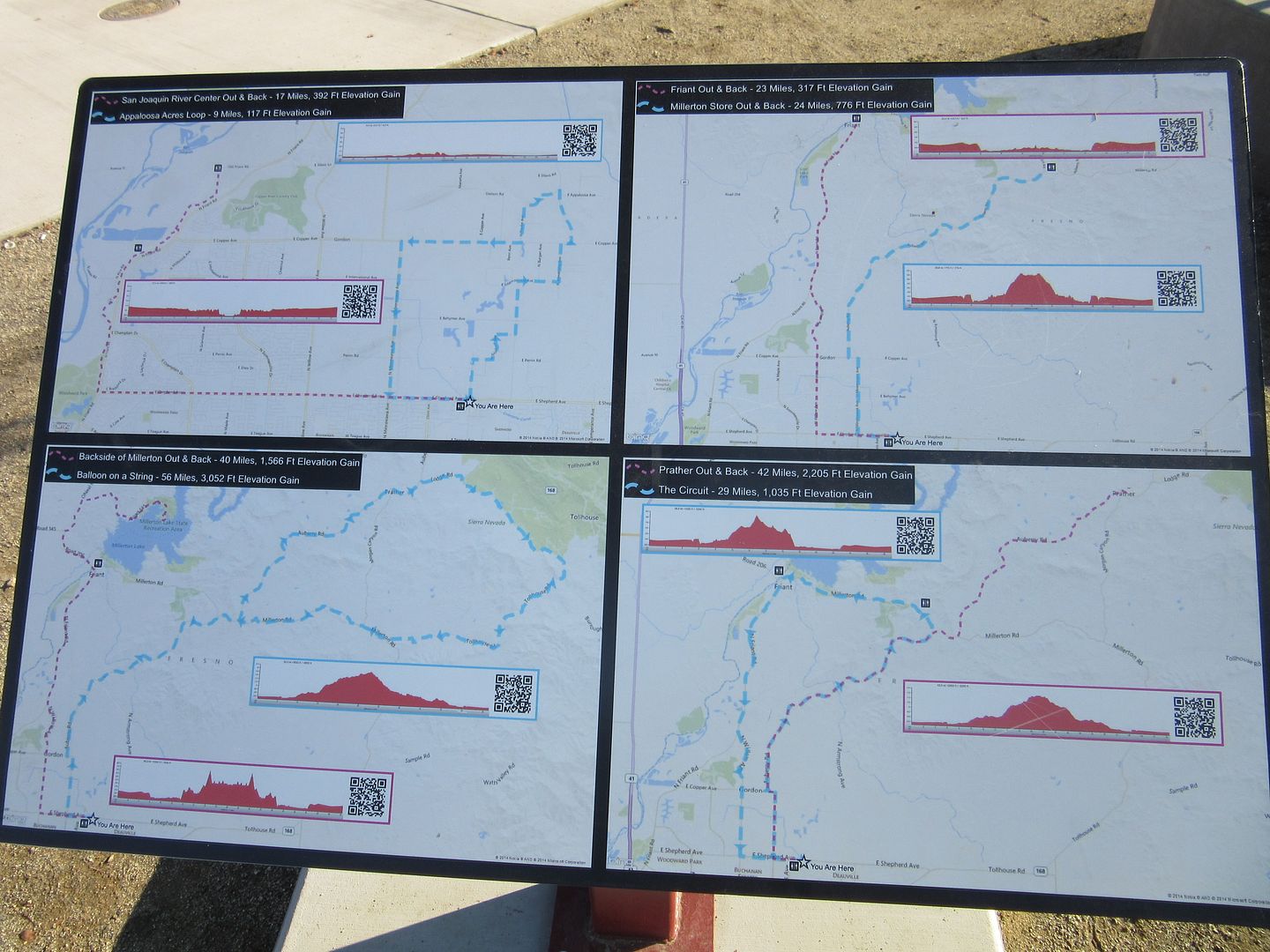 There's also a map of the Clovis trail system.
Map boards in context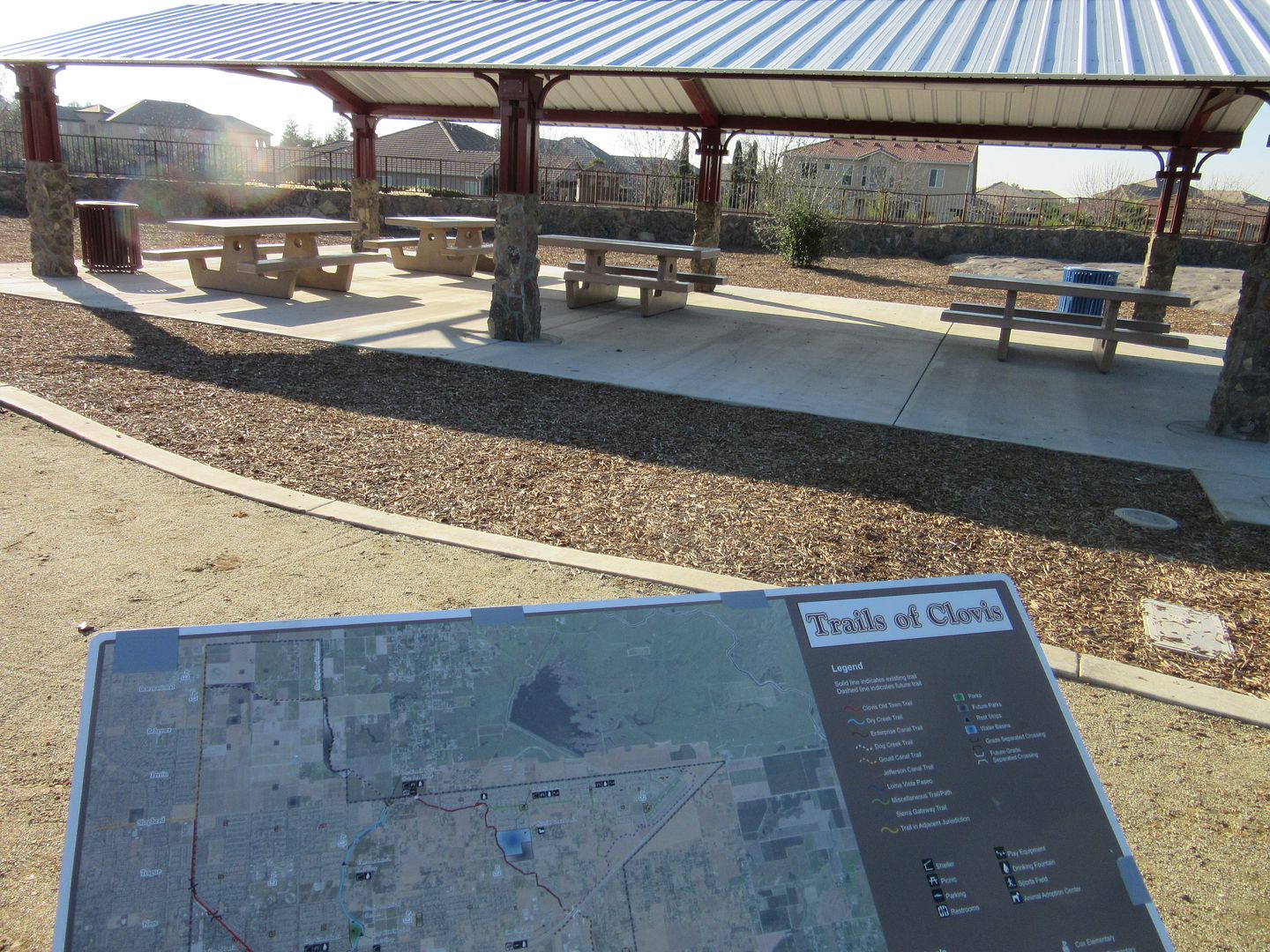 The park has some farm-related art, like a plow. A Fresno plow.
In context... I wish the trees were spaces closer together honestly, more like the orchard in the back.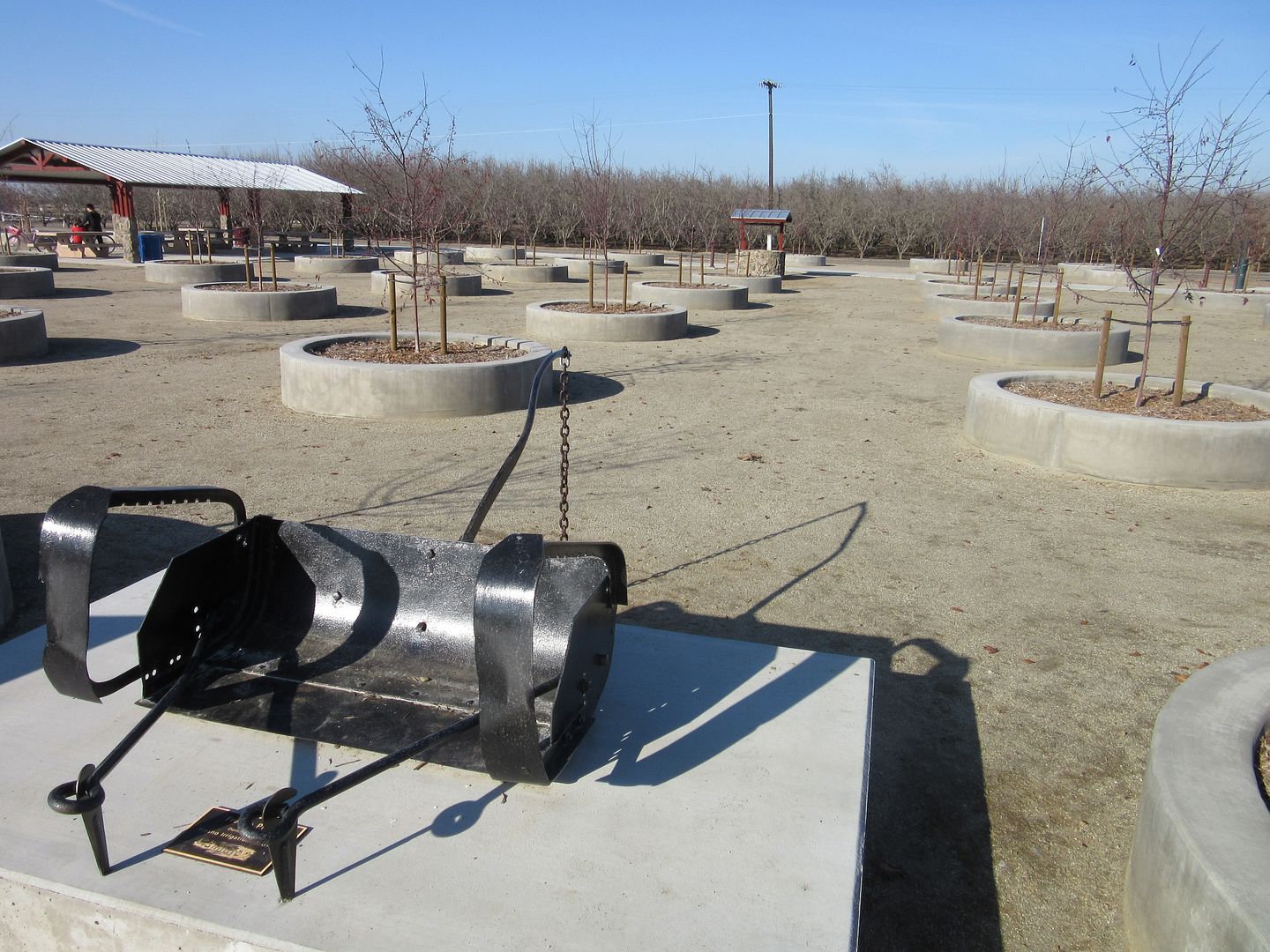 Ok, continuing with many more pictures after the jump here...